Recent Works
The diverse communications' requirements of NGOs and SMEs span a range of subjects stretching across the globe. Check out our showcase of content production, social media, video and communications plans examples.
Testimonials

CLASS media produces unique content for our website, email updates and newsletters and manages our social media presence across Facebook, Twitter, Google+ and You Tube platforms. I would certainly recommend CLASS media to any business or organisation wanting to optimise its online presence.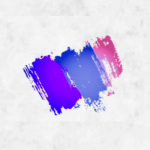 Anne Reilly
Caroline, I want to express my deep gratitude to you for your time and expertise in setting me up on Face Book. Your patience and training skills left me empowered. I am oozing confidence and eager to learn more, a good testimonial to any trainer. Best of luck with upcoming events and the launch of your website.
Our book "Real Balbriggan" was marketed successfully on Facebook by CLASS media for our Christmas gift campaign. A strategy was drawn up based on the demographics of potential buyers and FB users. Posts, images, FB banners and profiles were changed regularly keeping our Page fresh and interesting. Thanks to CLASS media for expanding our digital marketing and increasing sales of the book for the Irish and overseas markets.
Contact
CLASS media
Caroline Maxwell
Fumbally Exchange, Balbriggan, Co. Dublin
m: 087 9474541
For all enquiries, please fill in the contact form below and we will respond to you promptly.